An Essay on the Yagwoia Womba Complex
By Jadran Mimica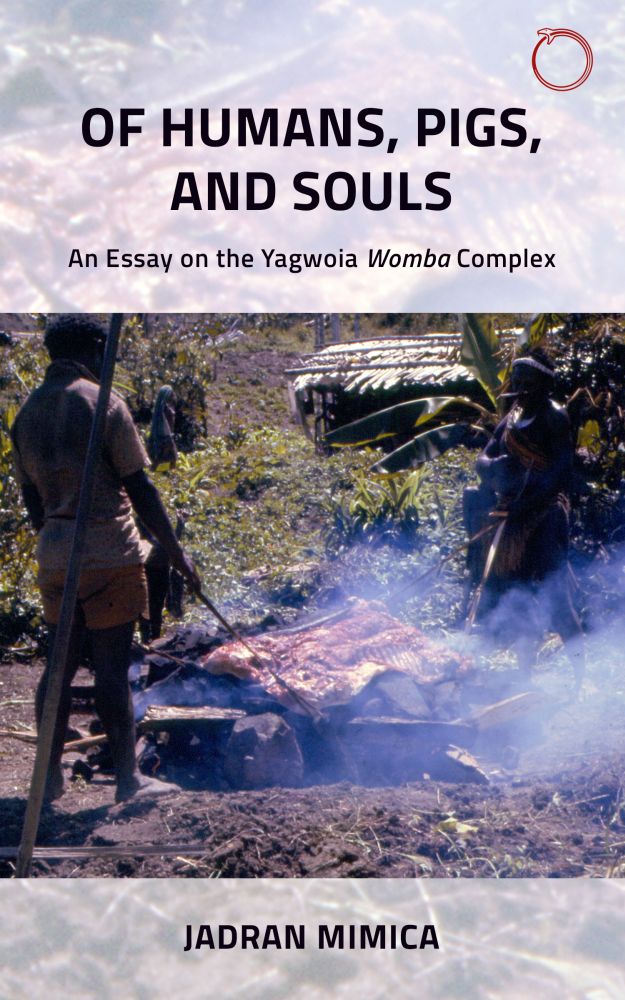 For the Yagwoia-Angan people of Papua New Guinea, womba is a malignant power with the potential to afflict any soul with cravings for pig meat and human flesh. Drawing on long-term research among the Yagwoia, and in an analysis informed by phenomenology and psychoanalysis, Jadran Mimica explores the womba complex in its local cultural-existential determinations and regional permutations. He attends to the lived experience of this complex in relation to the wider context of mortuary practices, feasting, historical cannibalism, and sorcery. His account of womba illuminates the moral meanings of Yagwoia selfhood, and associated senses of subjectivity and agency. Mimica concludes by reflecting on the recent escalation of concerns with witchcraft and sorcery in Papua New Guinea, specifically in relation to a new wave of Christian evangelism occurring in partnership with the state. 
"This book is an embarrassment of riches both ethnographic and theoretical.  The depth and scope of Mimica's ambition are rare.  His inimitable writing style carries the reader forward headlong, at times breathlessly.  His choice and treatment of topics–Christianity, shamanism, mind, personhood, and subjectivity—are very much of the moment.  The presentation and analysis of Yagwoia men's dreams demonstrates why psychoanalysis, skilfully deployed, remains indispensable in ethnography, especially the notion that the outsider, self-aware, steeped in knowledge of and sympathy for the other, is often well-equipped to represent the other's subjectivity.  Mimica's fine-grained portraits of individual Yagwoia and their milieux, created over many years, add to the authority of his insights into the Yagwoia life-world."
 — Gillian Gillison, author of She Speaks Her Anger: Myths and Conversations of Gimi Women
"This is a remarkable text. It is evident that we are in the hands of both a major intellect and a masterful ethnographer. The work is a powerful one."
 —  Michael Lambek, author of The Ethical Condition: Essays on Action, Person and Value
Jadran Mimica  is Senior Lecturer in Anthropology at the University of Sydney. He is the author of Intimations of Infinity: The Cultural Meanings of the Iqwaye Counting and Number Systems, and of many contributions to psychoanalytic anthropology and Melanesian ethnography. 
© HAU Books, 2020
5″ x 8″, 178 pp.
$20
Buy this book from The University of Chicago Press

The open-access PDF of Of Humans, Pigs, and Souls: An Essay on the Yagwoia Womba Complex by Jadran Mimica, attached below, excluding third-party material therein, is available under the terms of a Creative Commons international license BY-NC-ND 4.0 (Attribution Required / Non-Commercial Use / No Derivatives). See creativecommons.org/licenses/by-nc-nd/4.0/ and creativecommons.org/licenses/by-nc-nd/4.0/legalcode.

Of Humans, Pigs, and Souls
Contents
Acknowledgments
List of abbreviations
Introduction
Chapter 1. The womba condition of the soul
The causes and attributes of womba soul affliction and shamanistic treatment
The case of Qang
The desire for pig-meat
Chapter 2. Men and women as womba
The case of Qwoqwoldate
The case of WoGaye
A specifically female aspect of the womba complex
Womba killing
Chapter 3. Womba self-experience
The case of OMitane
The case of OAp
Chapter 4. The spectrum of Yagwoia cannibalism
An inside perspective
Exo- and endo- modes
Experience of necrophagy
Chapter 5. On ki'nye (sorcery) and the mother's breast's malediction
The mirror-circuit of the mother's breast's malediction
Sorcery in hindsight
Chapter 6. The womba complex in regional perspective
The non-Angan outsiders
Reverberations of the complex among neighboring Angan groups
A comparative amplification
Ankavi ombi' and the Yagwoia womba
The womba imaginary and the body: closure and opening
Chapter 7. Concluding reflections: A new wave of Christianization
A Melanesian berit (covenant)
Metamorphosis of the imago Dei and the spirit of the global Evangelion
References