By Simone Toji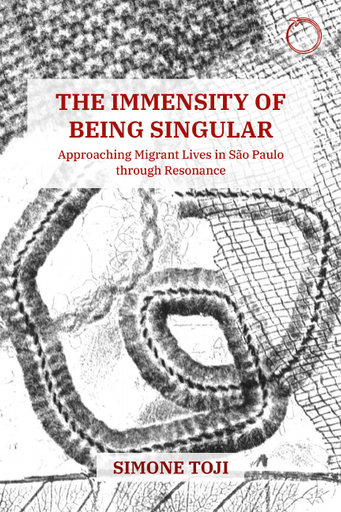 Challenged by the "messiness" and uncertainty embedded in the lives of international migrants living in the city of São Paulo, this book is an invitation to reconsider ethnography as a form of acknowledgment of the contradictions and ambiguities involved in the making of life itself. It recovers Malinowski's notion of "imponderabilia of actual life" as inspiring ethnographic attitude, revealing that life is also composed of moments of opacities, indecision and incongruities, which make it so unique and open-ended. Finding in Lévinas's idea of "the irreducibility of the Other" a theoretical way to do justice to the singularity and density of the lives encountered, the book proposes "resonance" as an empathic ethnographic disposition towards the experiences of others, allowing to appreciate these lives in their potentialities and contradictions, without de-facing them in scientific operations of generalization, coherence and consistency.
As follows, four singular life stories of migrants from Paraguay, South Korea and Bolivia are rendered as journeys across the city of São Paulo, interspersed by "resonant" sections that explore people's power of life invention and re-invention as a significant aspect of the human condition. In discovering possibility in Malinowski's and Lévinas' considerations, this ethnography aspires for an anthropological approach that is more an ethics – a considerate attendance to the presence of others in the world – than a form of knowledge; an anthropological approach in which truth is not the outcome of a series of scientific procedures, but a form of appreciation of the human.
Simone Toji is a postdoctoral researcher at the Instituto do Patrimônio Histórico e Artístico Nacional in Rio de Janeiro and the École des Hautes Études en Sciences Sociales in Paris.
Publication July 2021
70 pages
ISBN: 978-1-912808-57-1
Price: $20
Table of Contents
Acknowledgments
Wonderings
PART I
1 Life and singularity
Uniqueness, singularity, and methodological irreducibility
Experience, instability, and the making of life-journeys
2 Evocation and Imagination
Mystery and evocation
Moments of (…)
Evoking the other through experience and imagination
Aesthetics as a phenomenological way of evocation
The poetics of resonance: An experiment in anthropology through imagination
PART II
3 Something always happens
4 I don't know, I don't know
5 In Our Lady de Urkupiña's hands
6 I think, I think… ah, I think…
PART III
7 Immensity: Life-journeys and migration studies
And then…
References